Fluorescent Quantitative Detection System
Introduction:
Real- time PCR is used for sensitive, specific detection and quantification of nucleic acid targets. We have developed powerful assay design algorithms, optimized qPCR regent, intuitive data analysis software, and flexible instrumentation to help harness the power of qPCR across a rich and diverse set of applications. Explore our robust solutions for your qPCR-based research.
Application:
It can be widely used for Infectious disease research, Food pathogen detection, Waterborne pathogen detection, Pharmaceutical analytics, Stem cell research, Pharmacogenomics research, Oncology and genetic disease research, Plant sciences and agricultural biotechnology.
Working principle:
The temperature step change is controlled by the semiconductor peltier to realize PCR amplification. Use high-sensitivity PD unit to detect fluorescence; Program control channel switching, non-contact excitation/detection on the top structure, coordinated with motor control x and Y axis movement to achieve 96-hole scanning. Finally, accurate analysis is carried out through powerful software.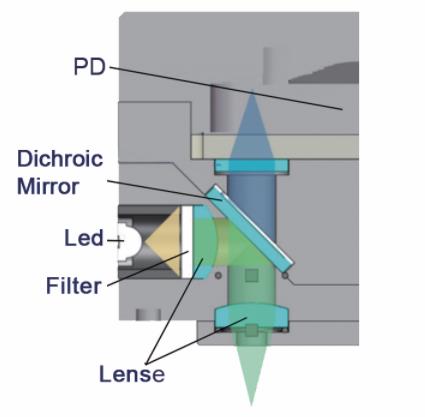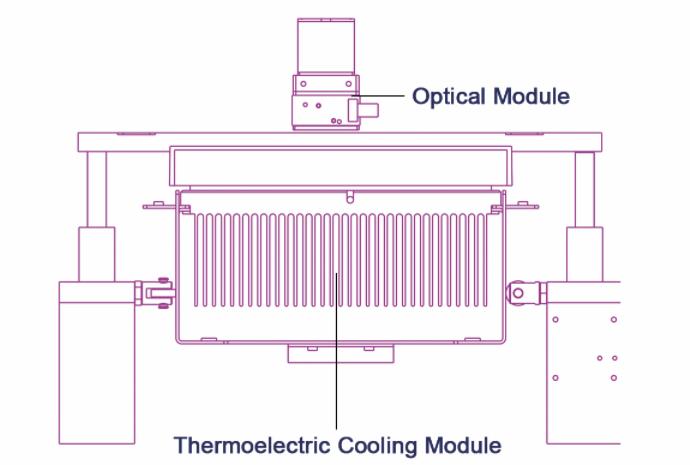 Thermoelectric cooling module
Optical module

96-Well Heating Plate
Rubber Mat
Semiconductor Peltier
Heat Sink
Top Scanning
Features:
l Excellent temperature control performance of the instrument, the maximum temperature rise and fall ≥7.0℃/s.
l No edge effect, no optical path correction, top excitation/detection, non-contact measurement.
l Fluorescence detection adopts PD sensor with high sensitivity.
l Long-life LED light source, stable emission wavelength, maintenance-free.
l 4-channel fluorescence detection, no cross interference between channels.
l User-friendly and fully functional software, flexible program setting, comprehensive analysis and reporting functions, all the parameters can be stored.
Real-time PCR hardware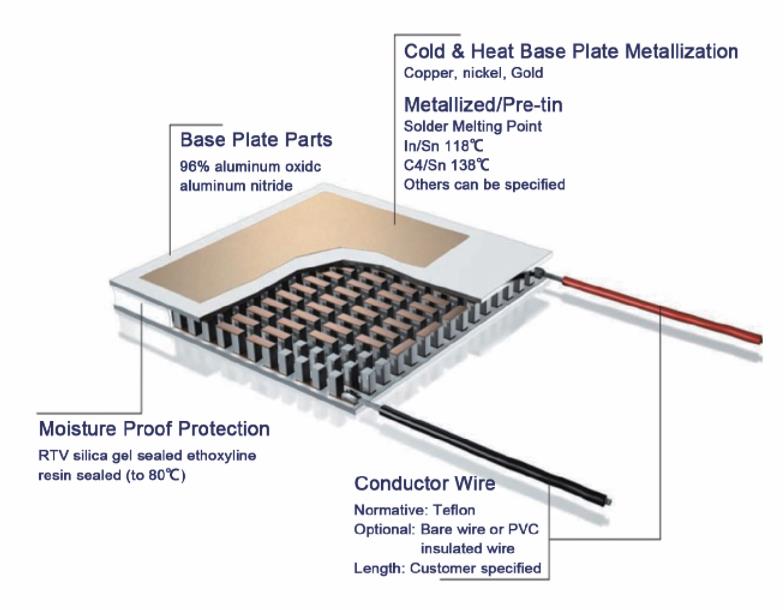 Thermoelectric cooling module (TEM) is a semiconductor device composed of many tiny and effective heat pumps. By applying a low-voltage DC power supply, heat will be transferred from one side of the TEM to the other side, resulting in a phenomenon that one side of the TEM becomes hot and the other side becomes cold. Since this phenomenon is completely reversible, when the polarity of the DC power supply is changed, it will be affected. Shift in the opposite direction. This product adopts a long-life series TEM, which provides longer life and more efficiency during thermal cycling.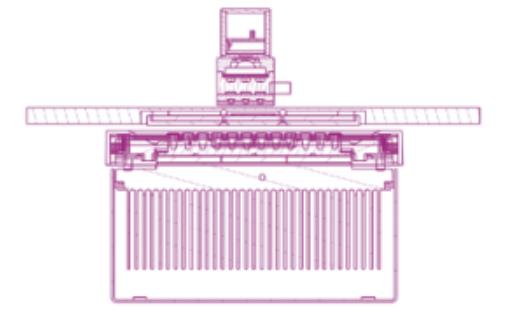 The integrated design of the scanning module and the heating cover module, relying on its own gravity to compress the heating plate and the reagent cover, and is supported by four compression springs to prevent the sample tube from being crushed; at the same time, the rubber pad around the heating cover is pressed to ensure that there is no external light source interference in the detection ; The bottom of the cam mechanism is used to support the spacing to ensure the smooth sliding of the heating module; the guide rail mechanism on both sides of the heating module prevents the module from shifting and ensures the accuracy of the mechanical scanning structure.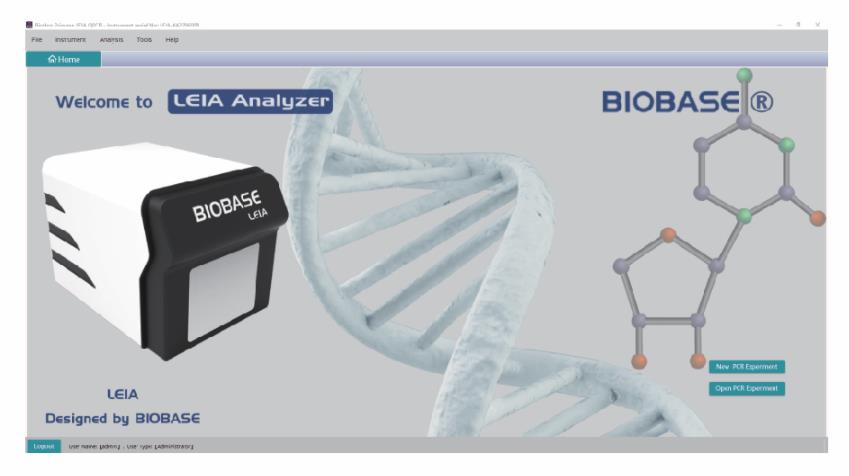 The software includes functions such as absolute quantification experiment, melting curve experiment, relative quantification (AACT) experiment, and genotyping experiment. Enter the attribute setting interface and select different function modules. Guided flow operation, convenient for users to quickly complete experimental settings. The software can open the recent experiment record template for easy viewing of recent experiments and the creation of new experiments.

Absolute Quantification Experiment
Melting Curve Experiment
Relative Quantification (AACT) Experiment

Genotyping Experiment
Technical parameters:
Product Name

Fluorescence Quantitative PCR Detection System

Model

LEIA-X4

Sample Capacity

96×0.1ml PCR plate, 12×8-strip tubes, 96*0.1ml single tube (Transparent Cover)

Reaction System

10~50μl

Dynamics Range

1-1010 copies

Channel

4

Emission Light

LED

Detector

PD

Detection Path

F1

F2

F3

F4

Suitable Probe/Dye

FAM/SYBR GREEN

VIC/JOE/ HEX/TET

ROX/TEXAS-RED

Cy5

Excitation Wavelength

455~645nm

Detection Wavelength

510~710nm

Fluorescence Detection Repeatability

CV≤2%

Fluorescence Detection Accuracy

CV≤3%

Fluorescence Detection Linearity

r≥0.995

Module Temp. Range

4-105℃(resolution:0.1℃)

Ramp Rate

7.0℃/s(max)

Temp. Accuracy

±0.3℃

Temp. Uniformity

≤ ±0.3℃

Temp. Control Mode

Block mode

Hot-Lid Temp. Range

30-110℃(resolution:0.1℃)

Scanning Mode

Full plate scanning

Programming

Max 100 Segments for Each Program, Max 99 Cycles

Operation Mode

Continuous

Scanning Time

8.5s

Special Function

Absolute quantitative automatic analysis, relative quantification, melting curve analysis, etc.

Operation System

Microsoft: Windows10 x64

Power Supply

AC 100V~240V,50/60Hz

Dimension(L*W*H) Mm

375*505 *375

Port Method

USB Port

Packing Size(L*W*H) Mm

645*565*605

Gross Weight

48 kg